Puppy Page
COVID 19 UPDATE. We do not have puppies at the moment and have ceased breeding for the time being as too many people are impulse buying pups due to the Stay at Home restrictions of COVID 19. We are concerned that these puppies will suffer from separation issues when things get back to normal and nobody is home all day. It's just not what we want for our dogs.
We are considering whether to breed a litter late 2020 as we have a number of previous long term Bull Terrier poeple wanting puppies. It will all depend on the situation with COVID 19. We hope you understand.
This is my 2nd litter Dam Ch Daveter Rock Follie Sire Ch Barglam Nero of Hollyfir [imp U.K]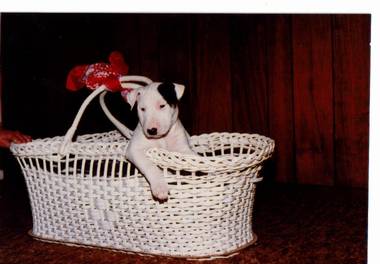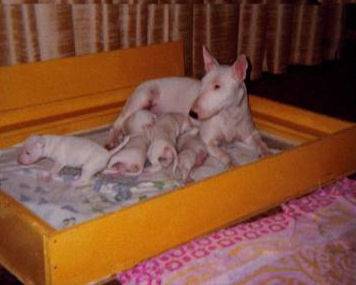 Puppy from our 1st litter Ch Daveter Rock Follie [Petunia] with the 1st Honhazsta litter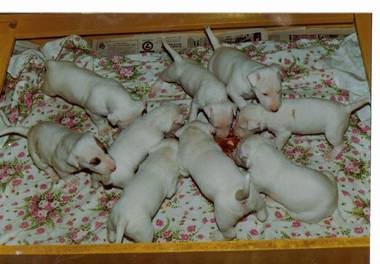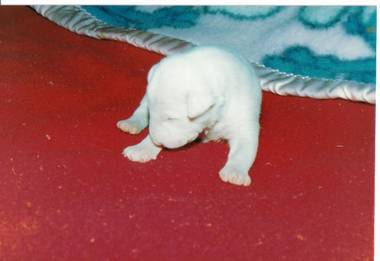 1st litter Ch Honhazsta Summer Magic as baby 2nd litter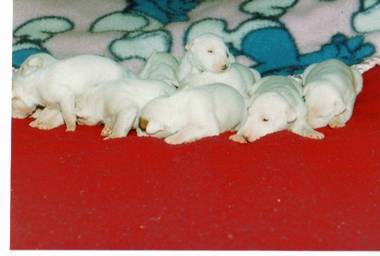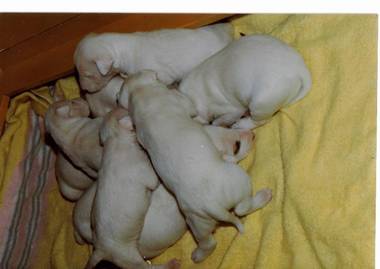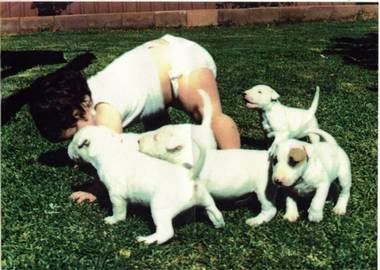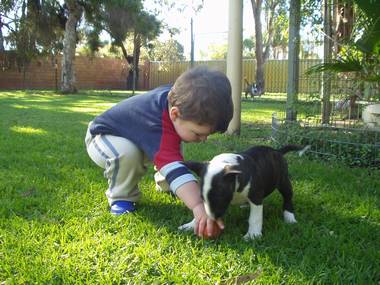 My eldest daughter with my first litter. My grandson with a pup from my latest litter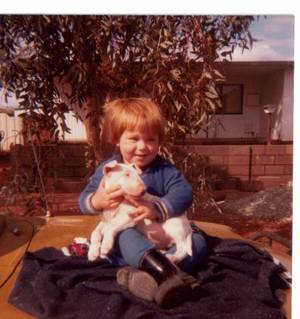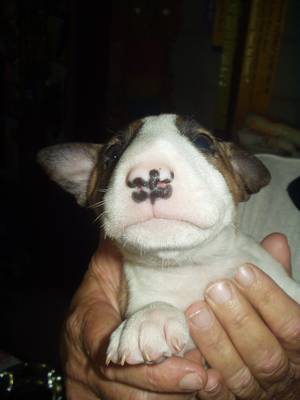 Kingwell Karlos [David]my 1st Bully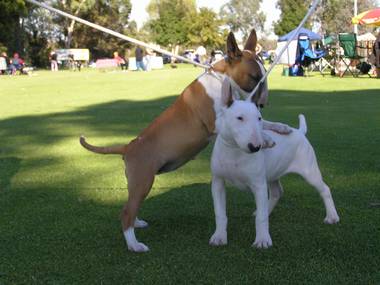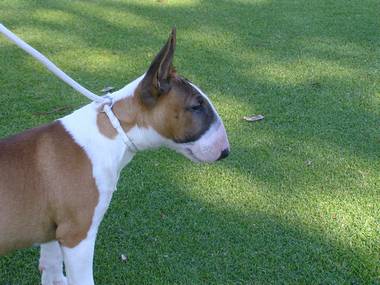 Dana & Maddie at their 1st show Honhazsta Angel in Red [Dana] owned by Iain Barraclough[Akiran]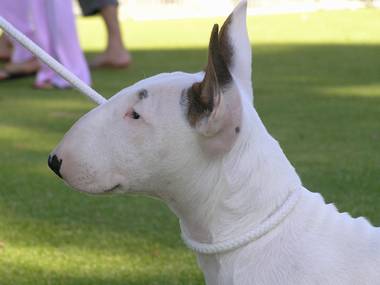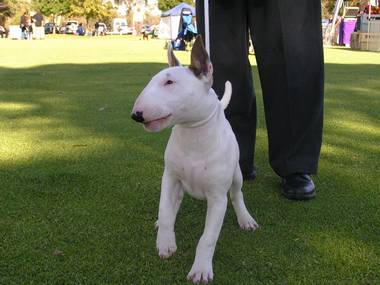 Honhazsta Angel o Mercy [Maddie]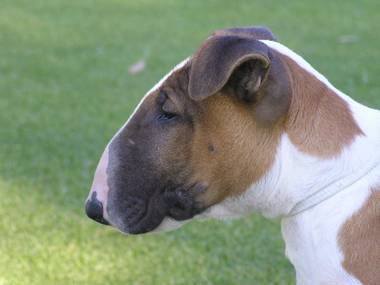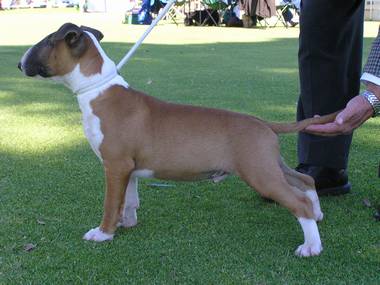 Honhazsta Spirit In The Sky [Blue] at his 1st show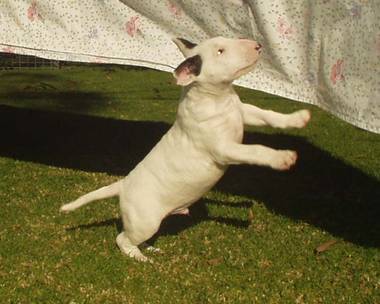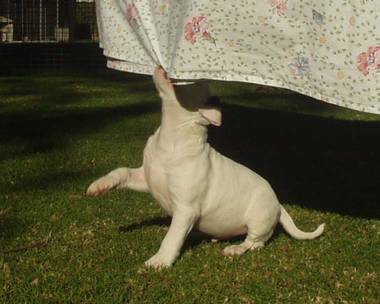 Will I or won't I ???? I just have to !!!!